Nordic Base Open House
On Saturday, August 26th an "open house" was held at Nordic Base for individuals interested in joining the Mt. Pinos Nordic Ski Patrol.

Participants got a tour of our facility including seeing what we pack in our rescue toboggan. A session on maps followed which covered the fundamentals of reading a map and an introduction to using a UTM grid.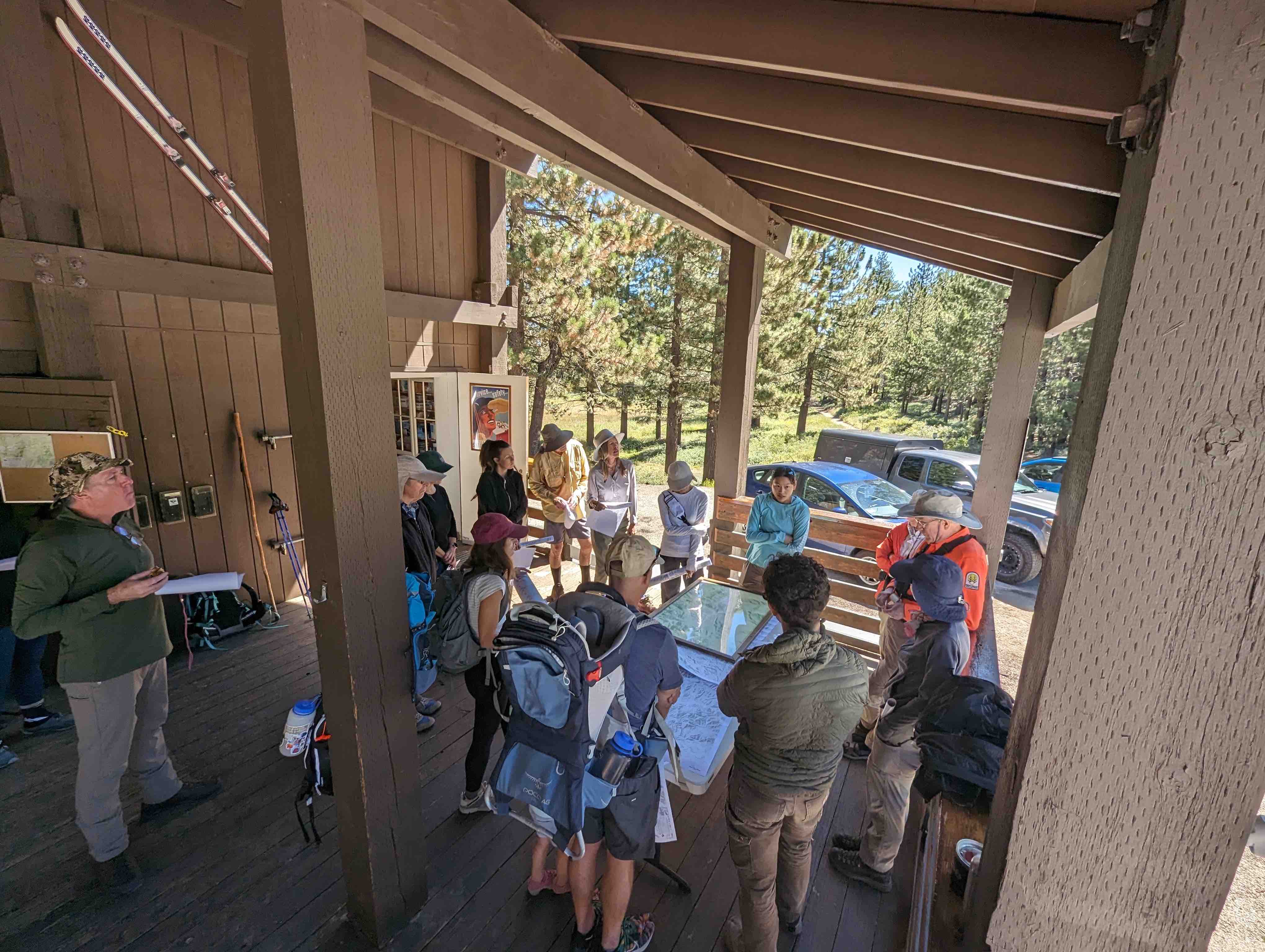 After the map session we went on a hike around some of the lesser visited portions of the mountain with stops to discuss using a compass, verifying location and lunch.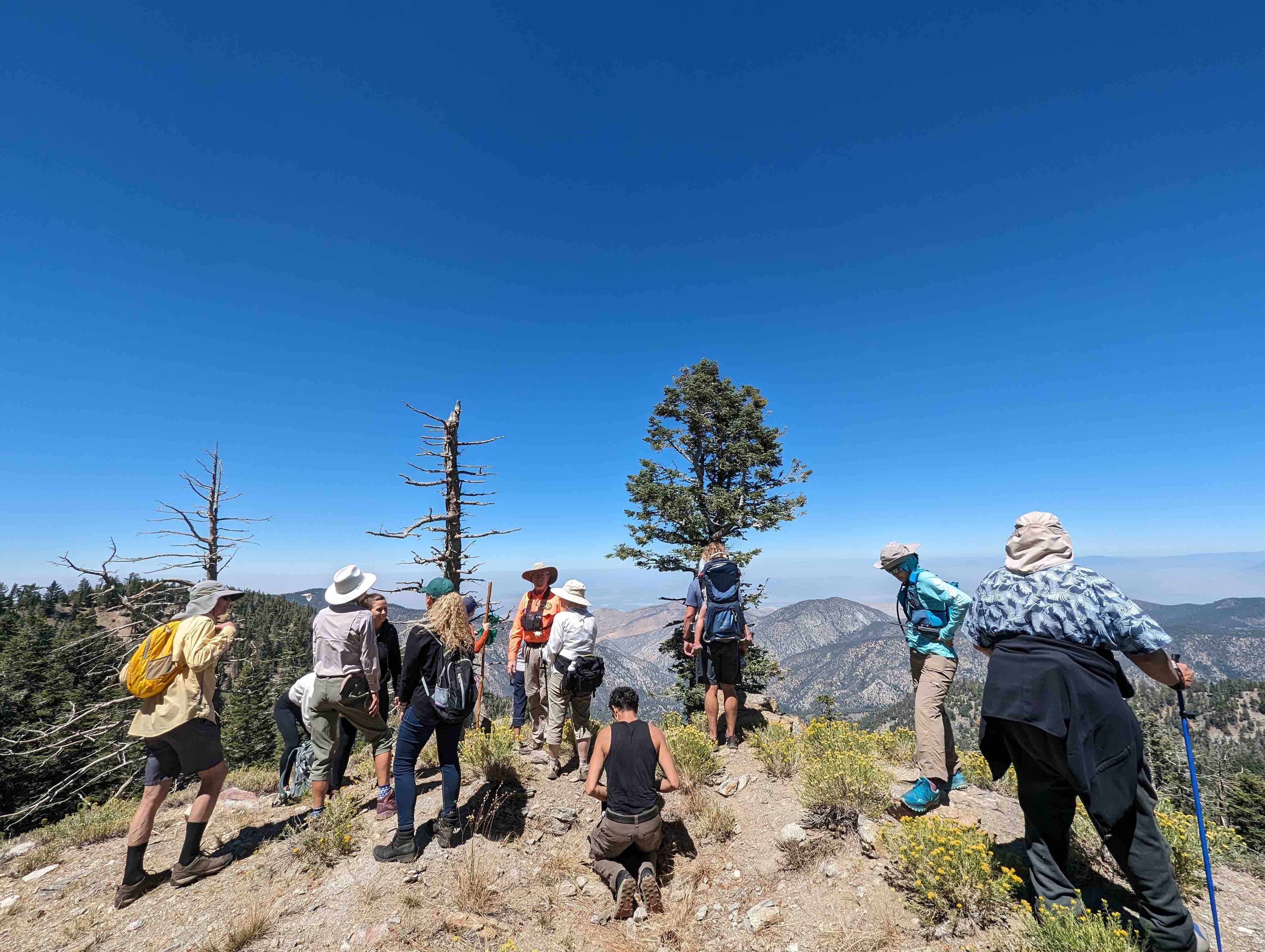 Everyone had a good time and it seems we have a few people who will be joining our patrol.
—
Posted on August 28, 2023
Updated on August 28, 2023
For older blog items see our blog page