3 Months, 2 Days and ....
Until Christmas.

And if anyone's counting, we're hoping about 1 month until the first snows cover the mountain in a blanket of deep, beautiful white powder.

Have we said that all we want for the holidays is a nice, new pair of backcountry skis and bindings??

And a lot of white POW!

As Autumn rolls in, the Mt. Pinos team is gearing up for what, we hope, is an absolutely banner season. In the past few months, the crew has spent a fair amount of time making sure the trails and areas our guests love to frequent are in good shape - clear from large obstructions, branches and trash.





The bad new first... The drought has been tough on the tree population with falls of both new and old timbers. Many trails have large tree obstacles, while most, except those heavily traveled, are often littered in branches. While no trails are completely impassable, if you regularly travel off the beaten path, be cautious that you may need to do a round-about to stay on trail.



[/iimg]

Now the good news... Nordic Patrollers and Volunteers, as well as the Forest Service and other good samaritans (all those wonderful mountain bike enthusiasts!), have spent time cleaning up what can be cleaned up and creating passable trails!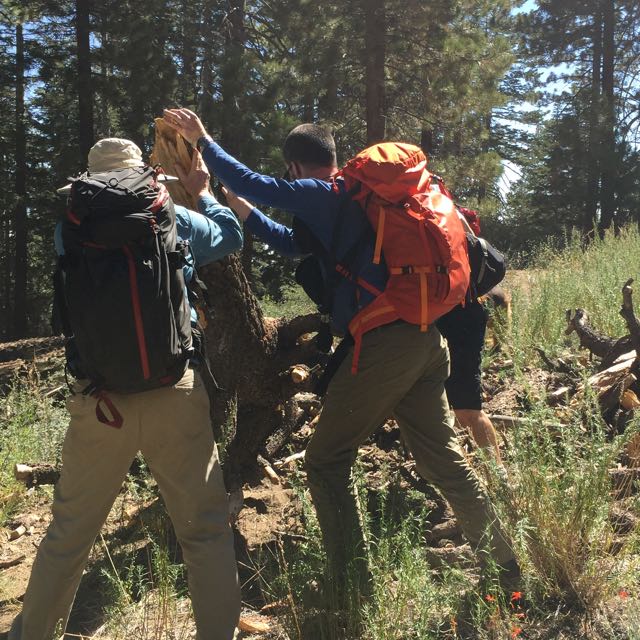 Now for the best news... Come December, or when the first snows fall, Nordic Base will be back in business. Patrol training kicks into high gear in the next weeks ensuring the team is ready for business when the epic snows of 2015/2016 start. As with last season, we are looking forward to all our guests enjoying the beauty of Mt. Pinos in the winter. So start planning on your trips to the mountain now and remember - we'll be waiting to welcome you.

Happy Autumn and start the snow dances!
—
Posted on September 23, 2015
[
Previous
] [
Return To Blog List
] [
Next
]