Training For The New Season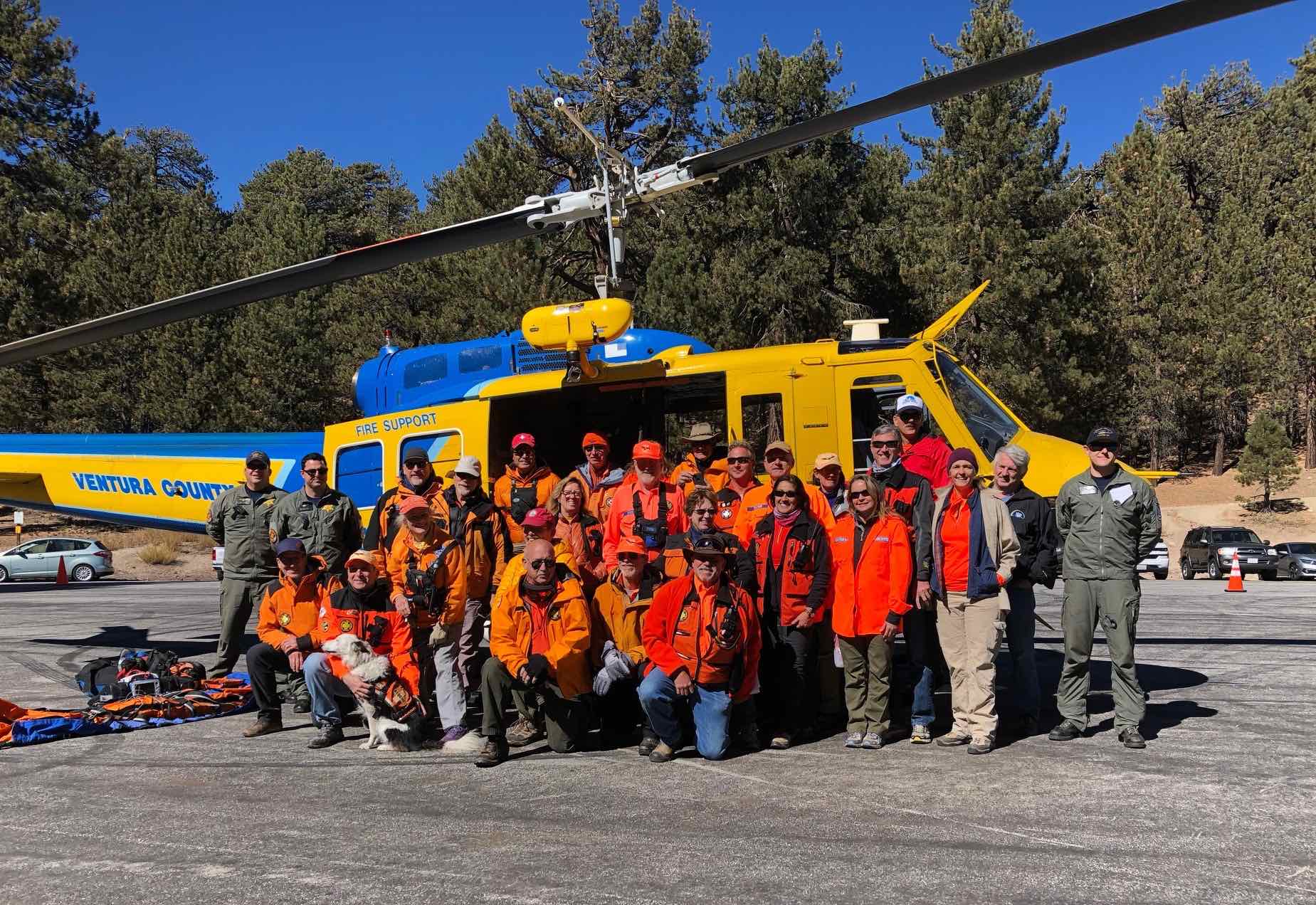 It is fall and our thoughts are returning to winter sports in general and skiing in particular. To get ready for the season our members are refreshing and recertifying their skills. At the end of September most of our members updated their Outdoor Emergency Care (OEC) and CPR/BLS qualifications.

On Saturday, October 20th, we had our annual On-The-Hill Refresher where we cover a large number of topics including, but not limited to, radio procedures, avalanche rescue, improvised toboggans, and map & compass. This year we also had the Ventura County air operations provide us with a refresher in helicopter operations as they pertain to our needs. Topics included setting up a landing zone, communications with the air crew, patient hand off, etc. Our sincere thanks to the Ventura County Fire and Sheriffs departments for making this happen!

With most of our recertification and skills refreshing sessions completed we are now looking forward to the winter. Here is hoping for a good snow year!
—
Posted on October 22, 2018
Updated on October 22, 2018
[
Previous
] [
Return To Blog List
] [
Next
]